SABIHA AL KHEMIR was visiting a solar energy plant in Spain about four years ago when inspiration struck. Her host, the foundation of a Spanish company with interests in alternative energy, wanted her to conceive an Islamic art exhibition for Seville to recognize Spain's 800-year history under Moorish rule and ideally to tie her concept into the Seville-based company's work. Touring the solar plant, the Tunisian-born curator found her organizing principle.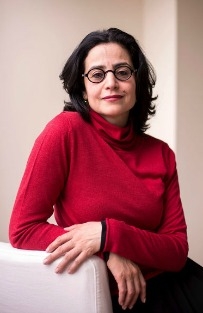 "It was an incredible experience," Ms. Al Khemir, 55, recalled. "Light was everywhere."
Immediately, she hit upon the theme of light — and not light as "dhaw," in Arabic, the visual, physical phenomenon, but rather as "nur," which has a metaphysical dimension, as in the Quranic phrase "light upon light," signifying God as the light of the world. That notion, she said, "is a shared metaphor between Christianity, Islam and Judaism."
The exhibition is now moving west after its run at the Focus-Abengoa Foundation in Seville. "Nur: Light in Art and Science," a wide-ranging presentation of Islamic art, opens March 30 at the Dallas Museum of Art, where Ms. Al Khemir has become a senior adviser.
"Nur" will be her second major achievement at the museum since she was hired in November 2012 to create an Islamic art program. Last month, the museum announced that it would for the next 15 years be the home of the almost 2,000 Islamic art objects amassed by a renowned collector, Edmund de Unger, who died in 2011.
When this trove of carpets, textiles, lusterware, manuscripts and other objects arrives, the Dallas museum, which owns only a few significant Islamic pieces itself, will join company with the Metropolitan Museum of Art and the Freer and Sackler Galleries at the Smithsonian in housing one of the most important Islamic art collections in the United States. Julian Raby, the director of the Freer, called the deal "a major boon to the museum, the region and the field as a whole."
"Sabiha was the entry point for that," said Maxwell L. Anderson, the Dallas museum's director, who met Ms. Al Khemir about a decade ago when she was chief curator, and later the first director, of the Museum of Islamic Art in Doha, Qatar.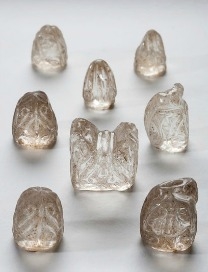 "Her reputation preceded her," Mr. Anderson said. He was then director of the Indianapolis Museum of Art, and he soon signed up for the exhibition Ms. Al Khemir was then organizing: "Beauty and Belief: Crossing Bridges with the Arts of Islamic Culture," still the largest traveling survey of Islamic art ever assembled in the United States. It went on view in Indianapolis in 2012.
When he moved to Dallas, Mr. Anderson said, he wanted "an encyclopedic museum like ours to become truly encyclopedic," and Ms. Al Khemir seemed like an ideal choice to address one obvious gap in the museum's story. She had also produced the catalog for an Islamic art exhibition at the Louvre, taught at the British Museum, consulted for the Metropolitan Museum and produced TV documentaries in Britain, among other accomplishments.
Her work on "Nur," which will present about 150 objects from public and private collections, was already underway when she signed on in Dallas, but its theme proved a natural one for introducing museum visitors to Islamic art. As she scoured collections for works, she said, "It became very clear that I could pick up most objects and make the connection with light." Across materials, from manuscripts to ceramics; across periods, from the ninth through the early 20th centuries; and across nations, 17 countries from Central Asia to Spain, "Nur" worked.
Interviewed in New York, where she lives, Ms. Al Khemir said she planned to start "Nur" with a white corridor, "wiping everything away so you look at everything for the first time. With Islamic art, you need to learn and unlearn."
Visitors will first see five bowls and plates, each very different, with rays conveying visual light, including a 13th-century blue-and-white Persian bowl borrowed from the Brooklyn Museum. "It is incredibly modern," Ms. Al Khemir said, "communicating timeless modernity." Next come lamps, from simple to sophisticated, signifying the presence of light around the world.
From there, Ms. Al Khemir visits eight themes, balanced between art and science. Sections on illuminated manuscripts and metal inlay illustrate innovations in artistic techniques that enhance the effect of light. Others, like "Ingenious Devices," showcasing sundials, astrolabes and other instruments, and "the Geometry of Light," exhibiting geometric mosaics, textiles and other objects, focus on scientific developments related to light or enlightenment.
With her deep knowledge of Islamic objects around the world, Ms. Al Khemir was able to secure several works that have never before been shown in the United States, including four pages from the "Blue Koran" of ninth- to 10th-century Tunisia; a 19th-century, six-and-a-half-foot-long gouache of the zodiac, originally from Iran, that has never been on public view; and several 11th-century crystal chess pieces that have never before left Spain (at right).
She said she was able to borrow every piece for "Nur" that she needed.
Even turmoil in the Mideast didn't completely foil her. She could not get objects from Egypt, Iran, Iraq or Syria, but she did borrow from Tunisia this time, which was impossible for "Beauty and Belief." Noting her success with lenders, Mr. Anderson cited "the reception she is accorded every place she goes" as a show of the respect she has earned.
Ms. Al Khemir said her motivation to explore cultures stemmed from her innate sense that "there is no one truth, no one culture better than the others. So a driving force for me was to find out about other cultures." Now, she appreciates how people are touched by art. "There are days when I wonder why I do this, and then I see it in the eyes of people looking — sight becoming insight," she said, adding, "These pieces have a huge world inside."
"Islamic art has all this beauty, and I want to give it to the world," she said.
That extends to Muslim countries. "This is not taught in the Islamic world, and that part of the world needs to be connected to its own roots and its future," she said.
And what's next in Dallas? Ms. Al Khemir speaks of more programs and more events, including exhibitions of contemporary Islamic art. Mr. Anderson is more than pleased. "She has already accomplished more than I could have hoped for," he said.