Dime novels sold by the millions from the mid-19th to the early 20th centuries. These tales of adventure and the American West, of life at war and at sea, of romance and rags-to-riches heroes, were available at newsstands, train stations, dry goods stores and by subscription, for 10 cents or even less.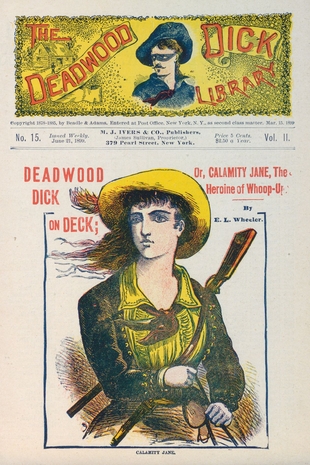 A Calamity Jane story
They and their newspaper-format cousin, known as story papers, were printed on cheap paper and never meant to last. At the time, libraries sniffed at them as mass entertainment and didn't stock them. Some 60,000 titles were published, and they survive mainly thanks to private collectors who later gave or sold them to academic institutions, including the Library of Congress.
Lest they all turn to dust, last month the National Endowment for the Humanities awarded nearly $350,000 to Northern Illinois University to catalog and digitize its collection of more than 4,400 volumes of dime novels and story papers published by Street & Smith, a New York company that operated from 1855 to 1959. Libraries at Villanova, Stanford, Bowling Green State and Oberlin are also participating, and the carefully digitized books will be uploaded for the public to read at dimenovels.org. The website, hosted by Villanova, already offers access to nearly 10,000 dime novels and story papers.
Almost all of them bore illustrated covers and frontispieces: They were the chief selling points of dime novels. Printed in bold colors after the invention of chromolithography in the 1890s, the illustrations claimed to highlight the action inside, though they often deviated substantially from the actual plot. The illustrators, like the authors, rarely put their real name on dime novels; they were low-prestige jobs, unlike the respectable illustrated magazines of the day.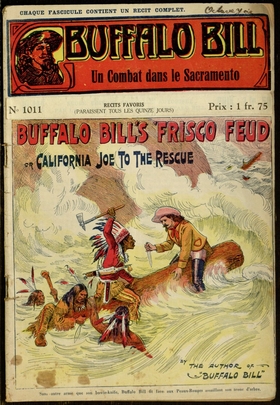 Another tale of the West
As books, the dime novel changed in appearance over the years. They started out as 4-inch by 6-inch paperbound pamphlets of up to 100 pages. Later the standard format got larger, 8.5 by 12.5 inches, but shorter, with as few as 16 pages. Publishers eventually bound several stories into one "thick book," about the same size as today's mass market paperbacks.
Why are these books, which were meant to be disposable, worth the effort of preservation? The answer is cultural heritage. "Dime novels aren't important to readers today as literature, but they are important as social history," said J. Randolph Cox, the author of "The Dime Novel Companion." These slender volumes, he said, relate the myths of the American West through real characters like Wild Bill Hickok and Buffalo Bill, as well as fictional ones. They also reveal the era's prevailing political attitudes, as well as racial and gender stereotypes.
"Maum Guinea and Her Plantation 'Children,'" a slave romance by Mrs. Metta V. Victor, was "one of the bestselling novels of the 19th century," according to Matthew Short, the Digital Collections and Metadata Librarian at Northern Illinois and the project manager for the NEH grant. "Maum Guinea" was carried by many Union soldiers during the Civil War; Abraham Lincoln is said to have praised it.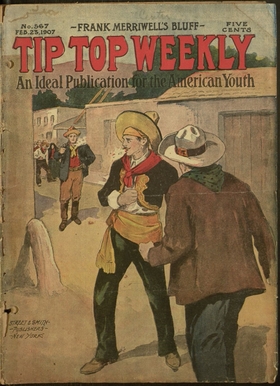 A Frank Merriwell story
Dime novels were often laden with "exotic plot twists" and "strong coincidences," said Demian Katz, the Director of Library Technology at Villanova and co-manager of the project. A few of their characters are still remembered today. Horatio Alger's stories about Ragged Dick, the bootblack who rises into the middle class, were told in dime novels. Sportswriters who speak of a "Merriwell Finish" are referring to Frank Merriwell, the Yale football player who was the hero of more than 900 stories; he always won the game at the last minute and got the girl, too.
Some dime novel writers went on to greater things. Edward L. Stratemeyer, who later gave the world the Nancy Drew and Hardy Boys books, started out writing dime novels. So did Sinclair Lewis and Upton Sinclair, who--distancing himself from these formulaic, sometimes reprobate stories--used a pseudonym. Theodore Dreiser may be known for writing "Sister Carrie" and "An American Tragedy," but he started out as an editor and probably a writer of dime novels, Mr. Short said. Today, the genre is recognized as the precursors of detective stories, Westerns, romance novels, science fiction and other literary genres.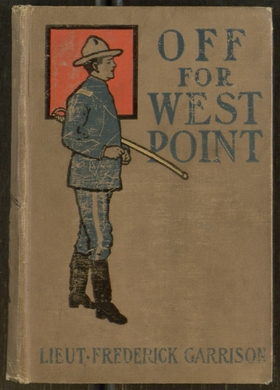 Written by Upton Sinclair, using a pen name
Scholars first began paying attention to dime novels in the 1920s, and academic interest in them has waxed and waned since then. There is still much to be gleaned from them, Mr. Katz said, especially from those written by and about women. The very first dime novel in the U.S., published in 1860, was "Malaeska, the Indian Wife of the White Hunter" by Ann S. Stephens, who went on to write many more. But "early scholars were snobbish about 'women's ones' and ignored them," Mr. Katz said, even when they set the pace. Metta Victor, another popular author, wrote one of the first American detective novels, "The Dead Letter," published in 1866 under the pen name Seeley Regester.
When the two-year project ends, Mr. Short and Mr. Katz hope to enlist other institutions that have dime novel collections, such as the University of Minnesota and the University of South Florida, to complete the online archive. "Dime novels are so scarce, and we need all the institutions to fill in the gaps in our collections," said Mr. Katz. "We think of this as a kind of resting place for all dime novels." And this time, the ending doesn't involve turning to dust.